[ad_1]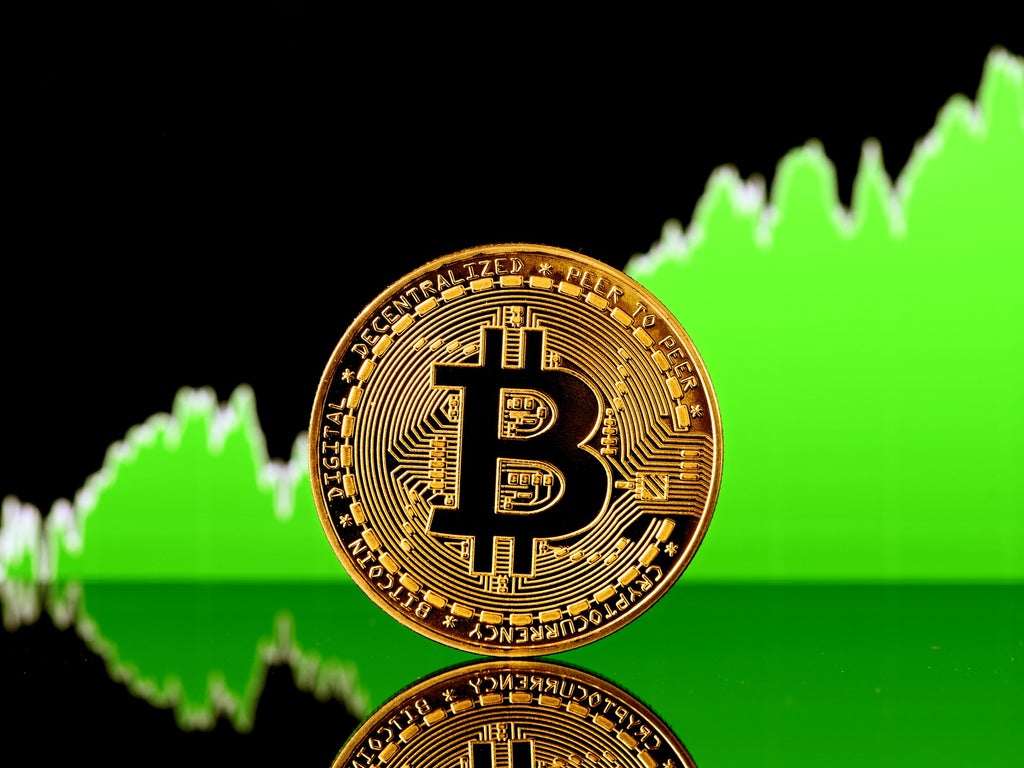 The price of bitcoin briefly peaked above $45,000 over the weekend, as an industry-wide surge added more than $200 billion to the overall crypto market.
Bitcoin has since dipped slightly and is now trading at around $43,500 on Monday morning, but remains 50 per cent up since crashing below $30,000 three weeks ago.
The remarkable gains look relatively modest when compared to Ethereum (ether), which has nearly doubled in price during the same time period.
The world's second most-valuable cryptocurrency was boosted by a major upgrade to its underlying network, which limits supply of the token, and has fuelled debate that Ethereum could eventually "flip" bitcoin.
The latest price surge means ether is up nearly 300 per cent since the start of 2021, compared to a 40 per cent hike for bitcoin. This has helped push Ethereum's market cap from one fifth of bitcoin's to nearly half its value.
You can follow all the latest news and analysis below.
Show latest update
1628498546Bitcoin and Ethereum's decoupling
The extent of the disparity between bitcoin and Ethereum's price performance in 2021 can clearly be seen when charting their percentage gains since the start of the year against each other.
A 53 per cent gain for bitcoin since 1 January is massively overshadowed by ether's 325 per cent increase. What's also interesting to note is how the two cryptocurrencies largely mirrored each other for the first few months of 2021, at least in terms of price patterns, however since mid April the pair appear to have decoupled.
( )
Anthony Cuthbertson9 August 2021 09:42
1628493740Could Ethereum 'flip' bitcoin?
Bitcoin's latest price gains mean it is now up nearly 50 per cent since it crashed below $30,000 on 20 July. By contrast, Ethereum (ether) is up by more than 80 per cent during that same time period.
The fortunes of the second most-valuable cryptocurrency have been boosted by a major upgrade to its network, which has constrained the supply of the far more abundant token and could potentially improve its environmental credentials.
Ethereum advocates have often cited the its overall utility and improved technological features as a reason that it could one day overtake, or "flip", bitcoin as the world's most valuable cryptocurrency. Analysts at both Bloomberg and Forbes once again floated this possibility over the weekend, pointing to ether's apparent price decoupling from bitcoin in 2021.
Anthony Cuthbertson9 August 2021 08:22
1628491727Hello and welcome…
to The Independent's live coverage of bitcoin, Ethereum (ether) and the rest of the crypto market.
Amid a chaotic time for cryptocurrency, we'll be bringing you all the latest news, analysis and expert price predictions throughout the week.
Anthony Cuthbertson9 August 2021 07:48
[ad_2]

Source link